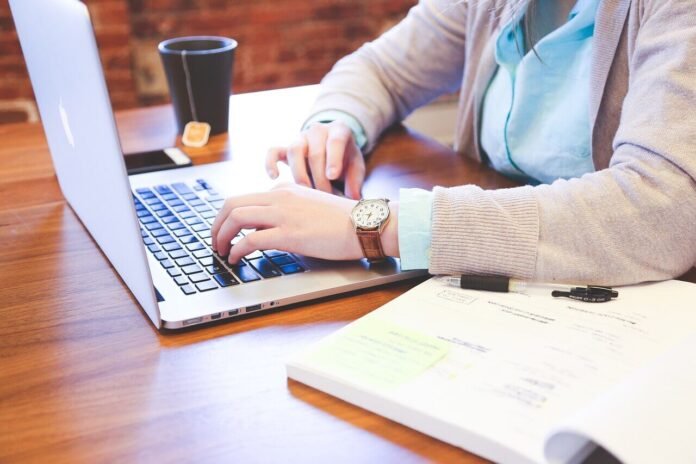 8
mins read
Laptops have become a necessity for both personal and professional use. With so many options available, choosing the right laptop can be overwhelming. Here are some key factors to consider when selecting the best laptop for your needs:
Know what you'll use it for
How am I going to use this laptop? – Ask this question to yourself first. This includes what you'll be using it for; as well as how often you'll be using it.
If you're a student, you might prefer something lightweight that you can easily transport between classes. However, if you work from home, you might need extra screen space to accommodate for the extra hours you spend in front of the computer.
If you are an artist or graphic designer, you may be using Adobe Illustrator, After Effects, or maybe even Blender 3D. All this software requires RAM, processor speed, high-end graphics card, etc.
Let me give my example. I am a professional engineer. I purchased my new Dell laptop a few years back. I was clear in my mind that I would use the laptop for CAD purposes, recording videos for YouTube and courses that I want to publish in the future, making graphics using Adobe Illustrator and After Effects, and working with Microsoft PowerPoint, Excel, and Word.
Knowing how you'll be using your laptop will help you determine several things, such as screen size, storage needs, and portability.
You may also want to consider investing in an external keyboard and mouse, especially if you'll be using the computer for long periods.
Check the specs
Once you decided on the purpose of using the laptop, you must make sure the laptop you're considering meets or exceeds the minimum requirements for the software and programs you plan on installing.
Do a small exercise. Note down the software you need to install. Check the minimum requirement of the software.
This includes anything from productivity software to graphic design programs.
As an example, the minimum System requirement for Adobe Illustrator software October 2021 release is as shown below –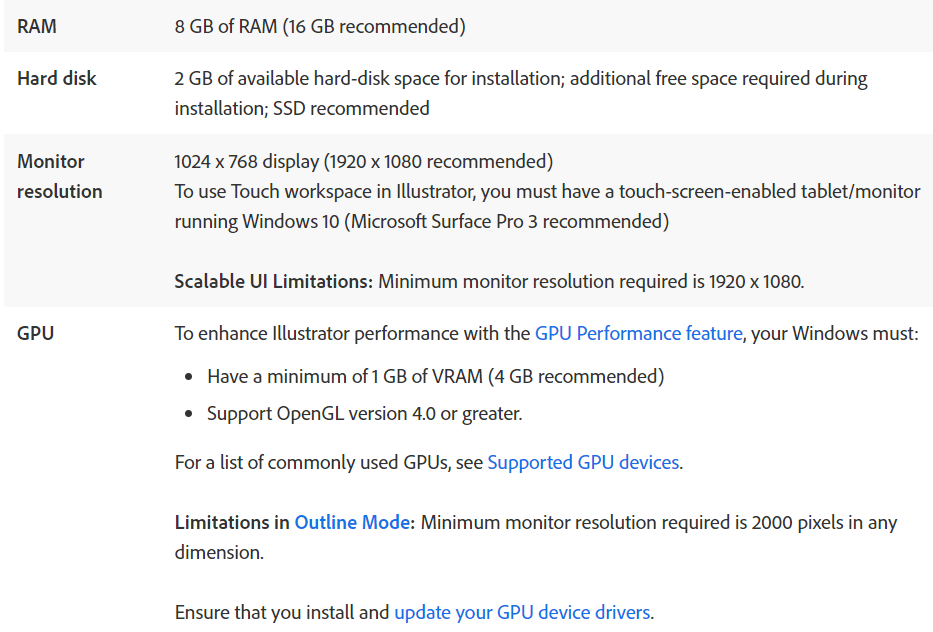 Just to mention a few requirements here, the minimum recommended RAM is 16 GB.
For the hard drive, SSD is recommended. The display recommended requirement is 1920 X 1080.
If the laptop you're interested in has lower specs than you require, you may have problems running certain programs.
Luckily, all of the major laptop manufacturers list the specs of each machine on their websites.
You can either plug the model number into a search engine or simply click on the link in the website footer. This will bring you to a page with all of the information you need to make an informed decision.
Find out which operating system will work best with your needs.
Before you choose an operating system, it is important to understand – what is an operating system?
What is an operating system?
The operating system or OS is like a communication medium between the user and the hardware of the computer system.
Furthermore, whatever task you perform, is through the operating system only. The operating system manages the laptop's hardware and enables the communication between other software applications and the hardware.
There are two main operating systems used by laptop users: Windows and Mac OS X.
Chrome OS and Linux are also available as an option for users.
Each has its advantages and disadvantages. Windows is more common among consumers because it's easier to install software and hardware drivers.
Window OS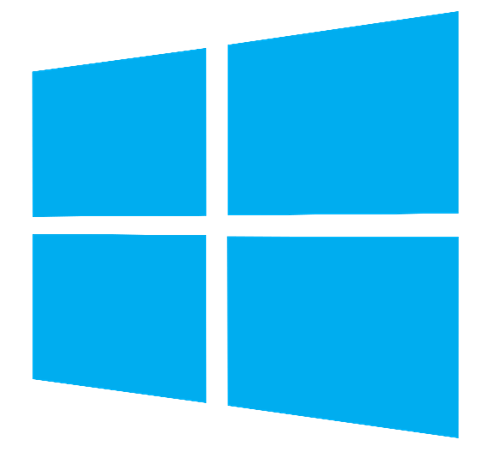 If you require Microsoft applications like MS Office, Access, or Outlook, this is the best option. Additionally, Windows laptops are available in a wider variety than any other OS.
As a Windows user, I would say – Windows OS is far more user-friendly. If you know Windows OS only for MS Office then let me tell you there are lot many things you can do with the Operating System.
Mac OS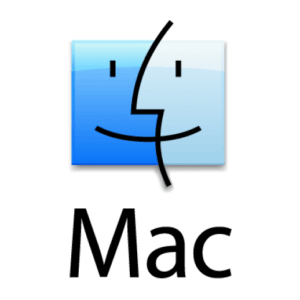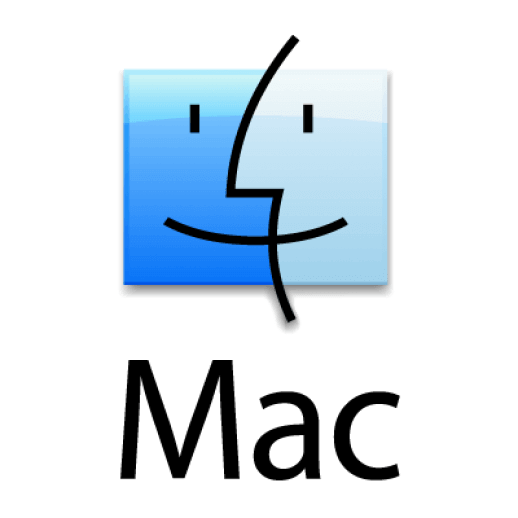 On the other hand, Mac OS X is better suited for creative professionals who need to edit photos and videos.
It enables you to perform tasks that other computers simply cannot. That's because it was created with the hardware it uses—and vice versa—in mind. A vast collection of exquisitely made programs are included with macOS.
Photos, documents, and other stuff are updated across all of your devices thanks to iCloud. It makes your Mac's interactions with your iPhone and other Apple gadgets seem magical. And security and privacy were taken into consideration during the construction process.
Chrome OS
Chrome OS is a good option if you can complete the majority of your laptop-related duties through a web browser.
If you're on a limited budget, Chrome OS is another something to think about because Chrome laptops, often known as Chromebooks, are among the least expensive (and least powerful) you'll discover.
The drawback is that programs like Microsoft Office and Adobe's Creative Suite won't function. You may be able to install some apps, such as Office, that were designed for Android phones and tablets on your Chromebook, but I've found that they frequently perform poorly.
Linux OS
Linux OS reminds me of my college days. In our computer lab, we had Linux OS installed.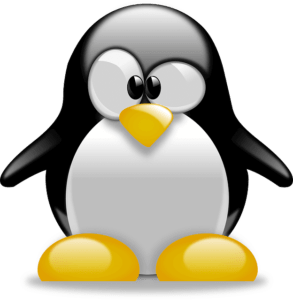 Linux OS is known for providing better security and that is why this operating system is the popular and first choice for programmers (IT Professionals).
For your ease, I have compiled the comparison of OS in the table below –
| | | | | |
| --- | --- | --- | --- | --- |
| | | | | |
| | Beginner to Advance Level | | | |
| | Windows 10 home edition Comes pre-installed with Laptops. | | | Need to install. It is open source, so users can even customize according to their requirement. |
| | Windows 10 Home $119 and Windows 10 Pro $199. | It is bundled with hardware. The updates are completely free for Mac users. | It is bundled with hardware (the upgrade enterprise version would cost you $50/year) | |
| | As it is popular OS in market it frequently attacked by hackers. | Resistant to viruses, malwares, and spyware. | Comes with Built-in protection. | |
| | Majority of the softwares are windows compatible. | Software needs to be installed must be Mac OS compatible. | Software needs to be installed must be Chrome OS compatible. | Software needs to be installed must be Linux OS compatible. Less compatibility than windows. |
Choose the right processor
The processor is the heart of the laptop. The performance of any laptop majorly depends on the processor.
Intel and AMD are both popularly known for their processor.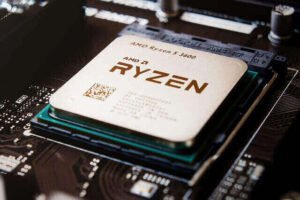 The selection of the processor depends on usage. Take a look at the below table to select the right processor.
| | | | | | | | | |
| --- | --- | --- | --- | --- | --- | --- | --- | --- |
| | | | | | | | | |
| | | | | | | | | |
| | Watching movies, Emails, Light Excel work, Internet browsing | Task that i3 can do + Photo Edit work, Gaming, Heavy excel usage | Task that i5 can do + Graphics Editing, Video Editing, Gaming | Task that i7 can do + Heavy Gaming, 3D modelling and Rendering | Watching movies, Emails, Light Excel work, Internet browsing | Task that Ryzen 3 can do + Photo Editing, Excel work, Gaming | Task that Ryzen 5 can do + Graphics Design work, Heavy Excel work, Heavy Gaming | Task that Ryzen 7 can do + Hardcore Gaming, 3D Rendering and Modelling |
| Performance-core Base Frequency [GHz] | | | | | | | | |
| Performance-core Max Turbo Frequency [GHz] | | | | | | | | |
| | | | | | | | | |
| | | | | | | | | |
Identify the right RAM size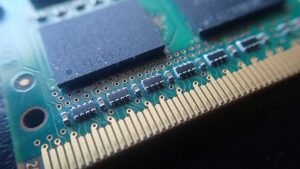 RAM stands for Random Access Memory. For any program that you are working on, you are using RAM. Take a look at my RAM usage.
Following the task, I was performing –
Was writing this article.
Internet Browsing.
PLC software running in the background.
If you are working on MS Word, the processor fetches the file from HDD and put it on RAM. RAM makes multitasking easy for the processor and hence for the user. The below table would help you decide the size of RAM that you required.
| | | | |
| --- | --- | --- | --- |
| | | | |
| | Watching Movies, Internet Browsing, Light work on MS Office | Watching Movies, Internet Browsing, Medium work on MS Office, Photo Editing, Online Classes | Graphic design, Photoshop, After effects, Heavy work on MS Excel, Gaming, Video Editing, 3D Modelling and Rendering |
| | | Core i3 or i5 or Ryzen 3 or Ryzen 5 | Core i7 or i9 or Ryzen 7 or 9 |
Decide the Type of Storage you required
You'll also want to consider the storage capacity of the laptop you're considering.
It's a good idea to get more storage than you think you need, especially if you're a heavy computer user.
There are different storage options available in the market.
HDD (Hard Drive Disk)
This type of memory storage has mechanical moving parts. They are prone to get damaged.
However, the advantage is that they are more cost-effective.
I have an HDD installed on my laptop. Significantly it has reduced the working speed and hence the overall performance of the laptop.
Also, if you use HDD, the booting time of OS increases.
When to use HDD?
If you want to watch movies, browse the internet, want to do small work on MS Office, and you are tight with the budget you can go for HDD.
SSD (Solid State Drives)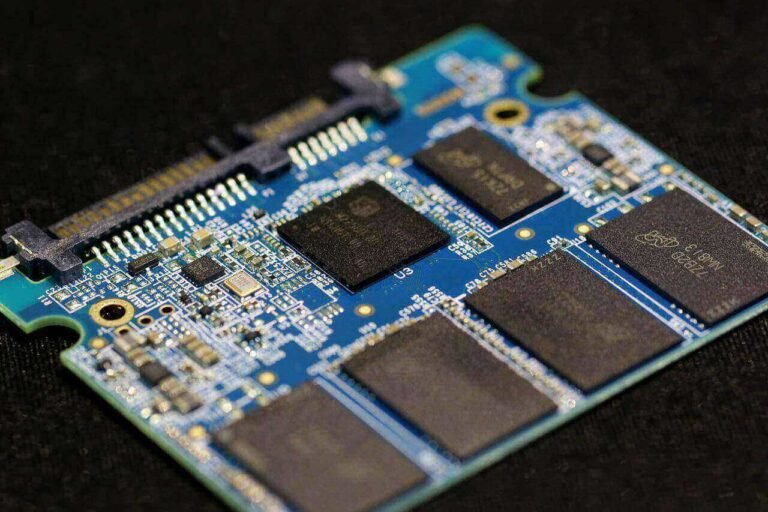 All computers come with a hard drive, but you can also get a solid-state drive (SSD) for faster boot-up times.
Solid State Drives do not have any moving parts and hence their performance is much faster than HDDs. They are also shockproof.
The disadvantage is that they are very costly compared to HDDs.
SSHD (Solid State Hybrid Drive)
To make the system cost-effective and also want to have the advantage of SSD for fast booting SSHD is a very good option.
SSHD is a combination of both SSD and HDD. The operating system can be installed in SSD and for storage purposes, the user has the option to use HDD.
Check the battery life
Another important factor to keep in mind when shopping for a laptop is the battery life. How often will you be using your laptop away from a power outlet? If you travel regularly, you may want to get a laptop with long battery life.
If you'll be using the laptop in your home or office most of the time, you may not have to stress over this.
Depending on the laptop you choose, you can expect a battery life of anywhere from 4 to 18 hours. While you can't predict exactly how long the battery will last, you can use the manufacturer's estimate as a guide.
Some laptops even have a special mode that will extend the battery life further.
Determine screen size and quality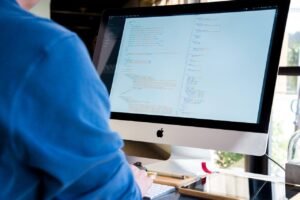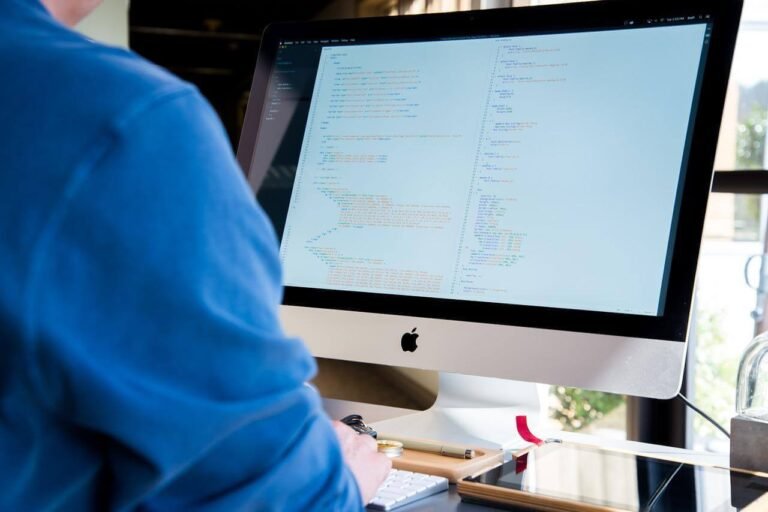 You'll also want to consider the screen size and quality when shopping for a laptop.
Computer screens come in many different sizes, and the larger the screen, the more realistic feel you can have.
This can be especially helpful if you're a programmer or are in another profession that requires lots of scrolling.
In terms of quality, you'll want to look for a laptop with an IPS or LED display. This will ensure the image is crisp, clear, and vibrant. Some laptops come with HDR technology, which provides more vibrancy and contrast.
Bottom line
If you're reading this, you're likely in the market for a new laptop. However, you're probably wondering how to choose the best machine for your needs.
The truth is, there isn't one perfect laptop for everyone, but these tips will help you find something that's a great fit for your budget and requirements.
With these eight tips in mind, you're well on your way to finding the perfect laptop for you!
From the processor speed to the amount of RAM, you'll want to make sure the machine you choose has all the latest features.
Related Article
More Articles like this