6
mins read
There's no denying the fact that we live in an age where the sound of music is as important as its visual appeal.
While the world has seen an upsurge in music streaming services like Spotify, Apple Music, and Google Music, headphones have also become a necessity rather than a luxury.
Whether you are traveling on a train or bus, studying at home, exercising in the gym, or simply chilling out on your own; headphones will come to your rescue every time you need them.
However, with so many different types of headphones available in the market today, it can be quite challenging to choose which one suits you best.
To help address this conundrum, I have come up with a list of some of the best headphones under 2000 INR.
So, check out this blog below to know what factors you should keep in mind while buying these and other such accessories;
What to Look for When Buying Headphones?
The first step when you're looking to buy a pair of headphones is to decide what you'll be using them for.
Will you be listening to music at home or while exercising? Will your headphones be used for gaming or watching movies? These are some of the questions you should ask yourself before buying a new pair of headphones.
Some of the most important factors that you should keep in mind before buying a new pair of headphones include sound quality, comfort, build quality, design, noise cancellation, and durability.
Read More – Buying Guide for Headphones – 7 Most Important Things You Need to Consider Before Buying
Top 5 Best Headphones under 2000 INR
For your ease, I have compiled the list below –
Infinity (JBL) Glide 510
These headphones are my personal choice under just 2000 INR. I am using these headphones for almost a year and haven't faced any technical problems. The bass effect is also very good. You can listen to high pitch without feeling it too noisy.
Users praise the Infinity Glide 510 on-ear headphones for their comfort and excellent battery life. If you're searching for a pair of on-ear headphones, they're a good deal.
They have deep bass thanks to the 36mm audio drivers, and the dual EQ mode allows you to customize your listening experience.
Harman Audio, a pioneer in the audio industry, claims that these headphones will last up to 72 hours.
These are incredibly comfortable, allowing you to enjoy your lengthy meetings while binge-watching your favorite shoes.
They are also lightweight and portable, making them easy to transport.
Specifications of Infinity Glide 510
Boat Rockerz 550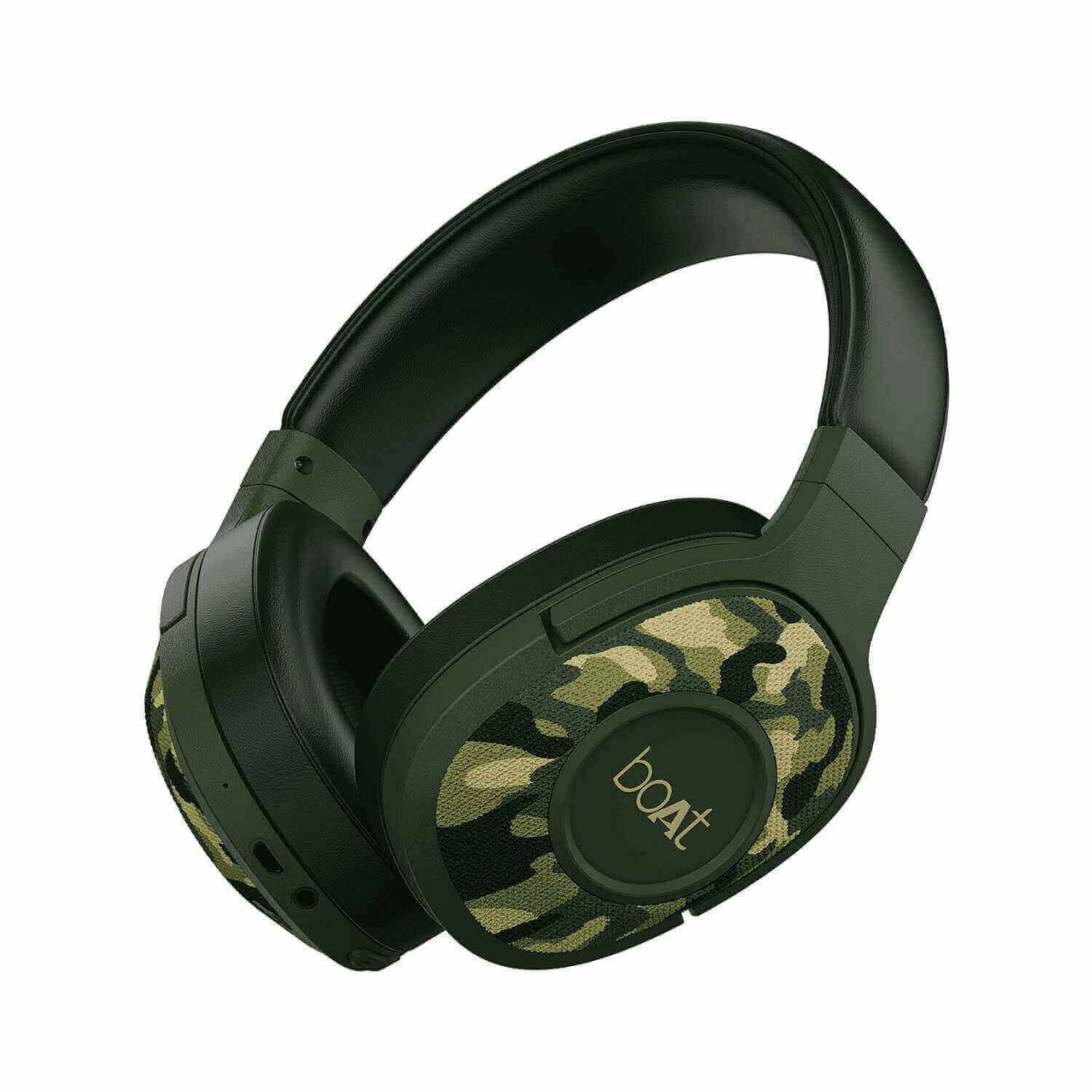 When it comes to purchasing the best audio product in the country, the company Boat requires no introduction.
The boat is an Indian electronics company that makes some of the best headphones on the market.
For under Rs. 2000, the Boat Rockerz 550 headphones are more than capable of catering to a heavy user. They're also durable, comfy, and light, with powerful bass and longer battery life.
The larger driver sizes the better the sound quality. A 50mm dynamic driver is included to provide immersive HD audio.
With their massive 500mAh battery capacity, they're rated to last up to 20 hours of playback time.
The headphones are well-built and ergonomically designed to provide the greatest possible user experience.
The headphones, interestingly, have a physical Noise Isolation feature, allowing you to focus on your music rather than the background noise.
Specification of Boat Rockerz 550
Boult Audio ProBass Thunder Over-ear Wireless Headphones
In the year 2021, Boult company has been awarded (the 8th mobility excellence award) as the best wireless headphones brand in India. You can put trust in this brand.
Thunder headphones have 40mm drivers and deliver particularly punchy and deep bass that emphasizes the warm midrange and crystal-clear sparkly highs. They have a transmission range of 20 meters.
The office desk is a shambles. Do not worry about your arm dislodging the water bottle and interns spilling coffee on your desk, the boult audio ProBass thunder is IP X5 certified.
Boult Audio ProBass Thunder comes with 10 hours of playback time and 48hr standby time as claimed by the company.
This headphone comes with a high-fidelity audio feature. The high-fidelity audio feature can produce sound as if from the source.
Specification of Boult Audio ProBass Thunder
Sennheiser HD 206 wired headphones
When it comes to music why not a Sennheiser if you can get it for under 2000 INR.
The Sennheiser HD 206 wire headphones are not that expensive yet you can experience great sound.
Without breaking the budget, these comfy, lightweight supra-aural headphones deliver dynamic audio with precise bass and outstanding external noise reduction.
The HD 206 is a set of closed, dynamic stereo headphones with robust sound reproduction, good attenuation of ambient noise, and excellent wearing comfort for the budget-conscious music listener.
Specification of Sennheiser HD 206
| | |
| --- | --- |
| | |
| | |
| | |
| | |
| | 3 meter cable with 3.5 mm jack |
| | |
Zebronics Zeb-Duke Bluetooth Wireless Over-ear Headphones
These headphones are a trendy addition to any young adult's gadget collection, with brilliant neon-like colors and RGB lights on the earmuffs.
These headphones provide all-day comfort and noise cancellation thanks to ample cushioning on the headband and ear cups.
The Zeb-duke has the longest battery life of any of the headphones we tested, making it one of the best over-ear wireless headphones for the money.
Hands-free voice calling and video conferencing are possible thanks to the built-in microphone.
These headphones, which have a voice assistant and multi-function buttons for media controls, deliver great sound quality for music and movie fans.
Specification of Zebronics Zeb-Duke Headphones
Summing Up
Now that we've talked about some of the best headphones under 2000 INR, it's time to decide which one suits you best.
As we've mentioned above, the first thing you should consider is what you'll be using the headphones for.
Are you going to be using them at home or while traveling? Are you looking for over-ear or on-ear headphones?
Once you've answered these questions, finding the best headphones under 2000 INR will be a piece of cake.