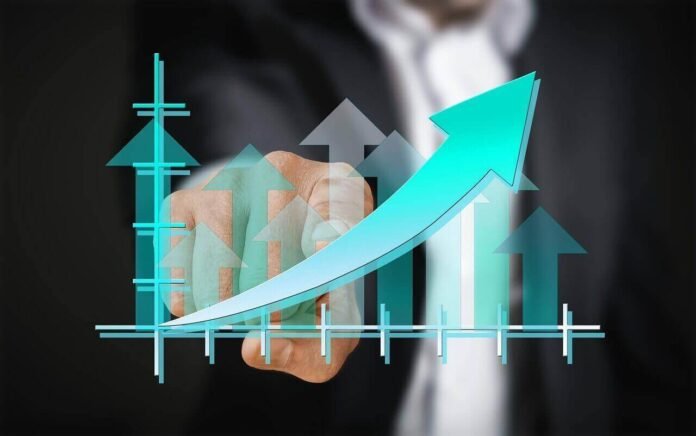 4
mins read
Almost every business operation today is aided by technology. It is an undeniable force that gauges business efficiency and sustainability. Businesses that may fail to cope with the current fast-paced business changes, may find themselves lagging behind. That's because the use of technology and BI tools in all business sectors across the globe has increased incredibly, especially post the 2020 pandemic.
This piece is intended to help those who may not know what business intelligence means and the difference it can bring to their businesses. In simple terms, business intelligence refers to the use of technologies, tools, software, and strategies to obtain business data and manage operations. They simplify business operations or tasks, curb human errors, and maximize business revenue. Largely, they are a foundation for data analytics.
The latest BI statistics indicate that the global Business Intelligence market is expected to be worth $33.3 billion by 2025 and $29.6 billion by 2027. In addition, a report by Grand View Research in 2019 showed that at least 46% of small businesses used BI tools for their business strategies. Supplementary, 37% of companies reported being data-driven in 2020, and the adoption of BI tools isn't expected to slow down.
There is a range of business intelligence (BI) tools or software available on the market. These include Tableau, Microsoft Power BI, QlikSense, Zoho Analytics, and CRM tools. Depending on the area of business specialization, needs, and requirements, these tools are customizable for specific purposes. Whether it's in the marketing department, sales, finance, operations, or management, the application of BI tools can optimize overall organizational performance.
BI tools facilitate data collection, analysis, management and it's visualization. They greatly help in planning and strategizing since they turn raw and complex information into digestible data in the form of tables, graphs, and reports. Whether it's in the B2B or B2C business context, business intelligence tools enable real-time data processing which helps in quick decision making. Beyond that, business intelligence tools are important in the following ways;
5 Vivid Reasons Business Intelligence Tools are Important
Any type and size of business can leverage BI tools for many reasons, generally to positively impact the business's bottom line. Businesses that introduced BI tools to their systems or those embarking on the trend cite the following benefits of the move.
1. Offers a Competitive Edge
Like AI and Machine Learning, business intelligence tools offer an added advantage to the business. Rather than relying on human input and efforts, BI tools cut down on the human effort and tasks involved in getting things done in an organization. With capabilities such as data centralization, collaboration, and reporting, there is nothing that can prove effective like BI tools.
Humans are prone to making mistakes and this can unintentionally sabotage business performance. However, BI's abilities to gather, manage and manipulate business data maximize business potential whether for short or long-term goals.
Business intelligence allows the use of data and business analytics. It is a technological trend that global businesses are leveraging for market penetration and sustainability. BI tools can manipulate data faster and accurately, especially in intricate areas like finances, sales, and customer behaviors. By understanding all these, businesses can strategize and align their operations as per realistic figures.
2. Enhances Operational Efficiency
Organizations that leverage BI tools attain an upper hand over their processes both internally and externally. The immediate fact with BI tools is that they automate data collection and visualization. They largely eliminate the manpower that large organizations need to enter, analyze and report data.
They also help to eliminate fallacies and on the other hand identify errors that can lead to inefficiencies, especially when dealing with large sums of data. BI tools also facilitate real-time analysis and visualization which quickens decision-making and enhances business performance.
3. Offers Actionable Insights
Almost every business decision is made depending on data that comes from both internal and external sources. Utilizing BI allows managers to gain insights into their business strengths and weaknesses. They also offer insights into marketing metrics that serve as key performance indicators (KPIs) in achieving smart goals.
By analyzing such benchmarks, businesses can identify loopholes and align their operations i.e procurement, supply chain, logistics, and customer relationship performance according to their capabilities.
For improving customer satisfaction, BI promotes targeted marketing and personalization based on online customer data. Businesses generally rely on tools like CRM software and optimize their current and future marketing campaigns.
4. Smoothens Decision-Making
Decision-making is a complex process and normally involves departmental managers and top management. Businesses that operate both online and offline highly require figures to make informed decisions. They largely need to allocate resources depending on the available data. For example, whether to invest more in certain forms of digital marketing like SEO (search engine optimization), personalization, influential marketing, or waive off certain marketing tactics.
Decision makers must also identify possible alternatives and take action as per the available data. BI helps in strategic decision-making and change management, especially when it comes to introducing new technologies and forecasting future trends. They also help in data visualization to identify market opportunities and revenue potentials.
5. Increases ROI
By investing in BI, companies can impact every aspect of business operation. BI tools aren't a technological trend that every business can simply ignore perhaps because their implementation may be costly. Across marketplaces, BI tools are a definite platform for eCommerce performance and customer behavioral insights.
With the fact that they allow data collection, centralization, and visualization, they enhance analytics and reporting. Data is currently the biggest driver of informed decisions, whether for online or offline business operations.
BI tools offer real-time operational insights that allow businesses to implement necessary changes at any time and timely. They also significantly reduce operational costs and maximize profit channels. They offer accurate insights about marketing campaigns, sales points, and customer preferences. Recently, an IBM study discovered that over $3 trillion is lost annually in the US alone due to poorly-analyzed or inaccurate data.
All that means that businesses can leverage BI technologies to trim losses, unnecessary expenditures, and ineffective operational channels.
Final Thought
Business intelligence or BI tools are becoming a top choice for businesses of all types and sizes across the globe. Recent studies indicate that the adoption of business intelligence software or tools will be largely driven by the increase in dependence on data analytics. However, there are many reasons for investing in BI tools with the fact that the business world is dramatically evolving.
Business intelligence tools allow businesses to centralize and manage data in real time. Businesses that use BI tools are more likely to  make informed decisions and optimize their potential. Reporting complex data is also a walkover compared to using manual approaches.