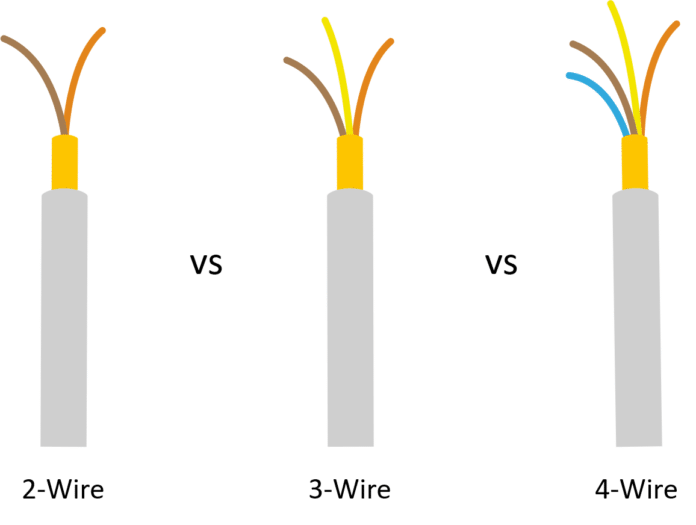 2
mins read
Last Updated on February 29, 2020 by Krunal Shah (Mod)
Wiring a process instrument is quite hectic. Because, before you wire it you should know whether the transmitter is 2-wire, 3 wire or 4-wire. Also, the internal wiring of PLC analog input depends on the type of transmitter wiring.
Also, it is one of the most important selection criteria for process instruments as well.
So in this article, I would tell you the difference between all the three wiring types along with their pros and cons.
2-Wire Transmitter
This is one of the simplest wiring types as it only has two wires. In this configuration supply power and 4-20 mA signal uses two-wire loop connections. Either the transmitter or the receiver would provide the power supply to the loop. However, a separate power supply is also available as an option.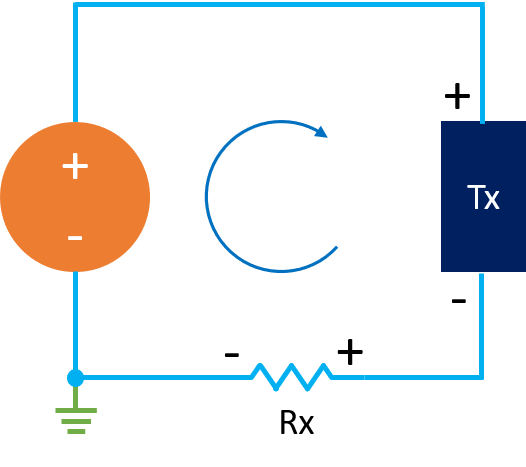 Pros
Low power consumption.
Uses only two wire loops.
Separate Power Supply can be eliminated as either transmitter or receiver can supply the power to the loop.
Less cost as compared to 3-wire and 4-wire.
Cons
The configuration is not suitable for power-hungry transmitters or those require more power for their operation like gas analyzer, refract meters, flow meters, etc.
3-Wire Transmitter
The transmitter and receiver share common 0 V DC lines. 4-20 mA is supplied by the transmitter to the PLC module. 3rd wire is used to connect common 0 V DC.
Pros
Low cost than 4-wire.
Easier to wire as compared to 4-wire.
Cons
This configuration may generate spurious alarms due to electrical interference.
Very confusing to wire.
4-Wire Transmitter
The transmitter uses a separate 24 DC power supply. The 4-20 mA flows through two separate cables.
Pros
This configuration helps in eliminating the problem of electrical interference thus reducing the risk of spurious alarms.
It can supply power efficiently to relays and LEDs.
Power isolation from IO modules is possible.
Cons
Requires additional cable cores.
Requires a separate power supply for transmitter and controller.
More wiring requirements.