4
mins read
Are you looking for the best pedestal fans and not having enough time to decide which one is the best? – Then you have come to the right place.
After doing hours of research, I am going to give you some top picks keeping a few factors in mind like price, sweep, air delivery, power consumption (depending on wattage), durability, noise, etc.
Factors Need to Consider before buying Best Pedestal Fan
Consider the following factors to buy the best pedestal fan –
Fan Speed
Air Delivery
BLDC Motor
Power Consumption
Durability
Noise
For more details on the above factors you can read this article – "How to select pedestal fans?"
For your ease, I have compiled the comparison between the features of the best pedestal fan –
| | | | | | | |
| --- | --- | --- | --- | --- | --- | --- |
| | | | | | | |
| | | | | | | |
| Usha Mist Air Icy with Remote | | | | | | |
| V-Guard Esfera Pedestal Fan with Remote | | | | | | |
| | | | | | | |
| IBell Chrome 10 Pedestal Fan | | | | | | |
Best Pedestal Fans
Atomberg Efficio+ 400mm BLDC motor Energy Saving Pedestal Fan with Remote Control (White, Pack of 1)
This atomberg pedestal fan can work as a table fan as well as a pedestal fan.
It uses a BLDC motor which consumes power 32 Watts at the highest speed.
You can control features like speed, oscillation, and timer mode by its remote.
This fan seems ideal for living room, bedroom, large kitchen areas, or even for terrace garden.
The fan makes less noise so that you can have a peaceful sleep.
Six months back I bought this fan for my house. Yet I haven't faced any problem.
 Usha Mist Air ICY with Remote 400MM 50- Watt Pedestal Fan (White)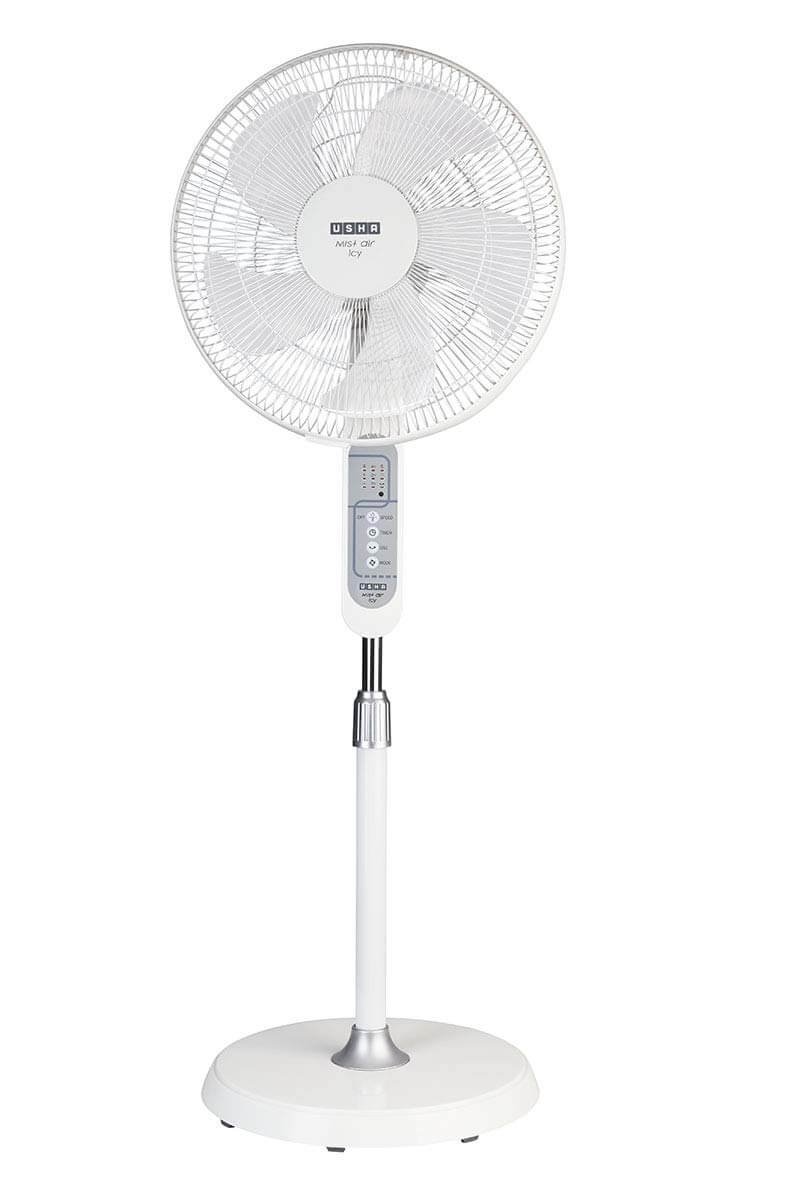 The Usha Mist Air ICY Pedestal Fan has a 50-Watt motor with 100 percent copper windings for economical operation.
It has an aesthetically built switch box where you may vary the fan speed.
It has an aerodynamic blade shape and can rotate at 1180 RPM.
It comes with a remote control that makes it simple to run the fan.
The best part is that it comes with an inbuilt thermal overload protector that protects the fan from overheating and voltage fluctuations.
V-Guard Esfera Pedestal Fan with Remote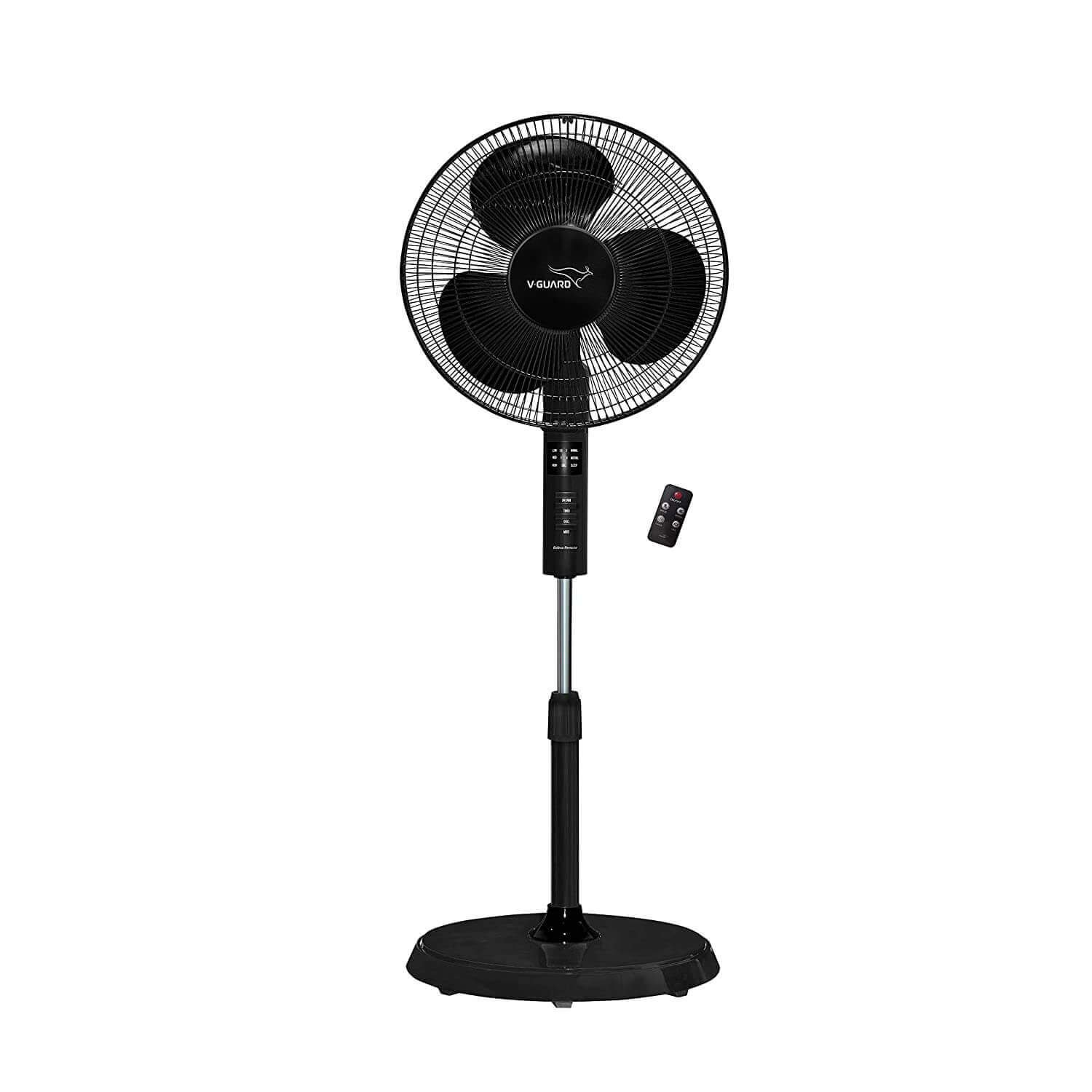 The V-Guard Esfera Pedestal Fan has a strong motor and 1300 rotations per minute.
It has aerodynamically designed blades and a 400mm sweep area to provide adequate air movement.
It has a 45 cm base that keeps it sturdy and prevents it from falling.
It has a built-in timer that can last up to 7.5 hours.
It comes with a remote control that makes it simple to run the fan.
ORIENT Electric Tornado Pedestal Fan, 450 mm, Black

The performance and optimal cooling of the Orient pedestal fan are intended to impress users. This is appropriate for all users who desire instant chilling environments with no problems.
It combines 1325 RPM and 6030m3/min airflow to provide the needed effective cooling. Because of its unique blade shape, cool air can reach out to everyone and everything in the greatest way possible.
Users may easily select a suitable speed from the three-speed setting options.
It is equipped with a thermal overload protector to ensure the users' safety.
It also has an extra-large base that provides adequate stability to the fan while it is operating.
One of the key advantages of this pedestal fan is that it requires less maintenance.
iBELL Chrome 10 5 leaf pedestal fan with timer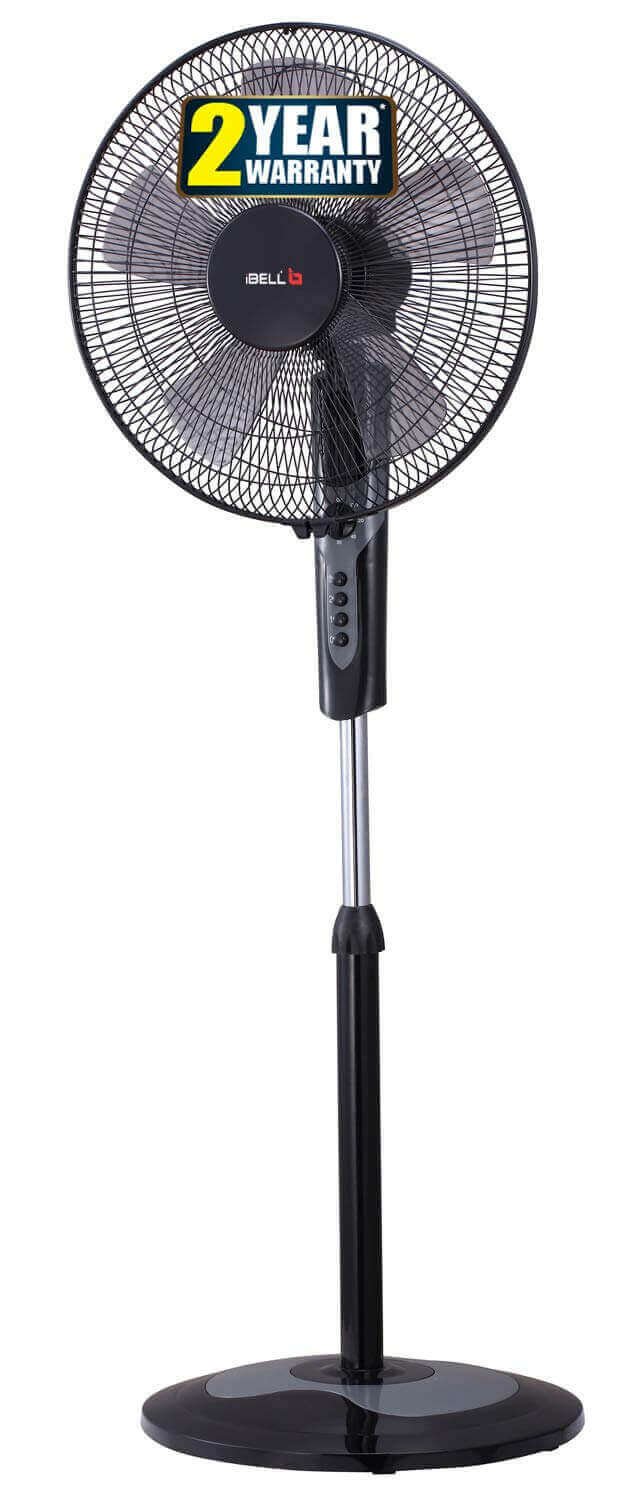 The iBELL CHROME10 Pedestal Fan has a 55-Watt self-lubricating motor with a high air throw.
Comes with powder-coated metal grills that keep it rust-free and have a 2-hour timer and a wide-sweep oscillation.
It has speed control buttons that let you choose between low, medium, and high speeds.
It has five high-quality blades that generate enough air to keep you cool.
Final Words
All the fans mentioned above come under Rs.5000. Manufacturers have covered most of the features that a customer needs.
In my opinion, Atomberg Efficio+ wins the race among other pedestal fans. The reason is, it consumes less power just 32 watt-hours at maximum speed.
You can also set six different speeds, oscillation, and On/Off control with the help of its remote control.
Finally, you can select a pedestal fan that suits best your comfort.
Related Articles
Similar Articles